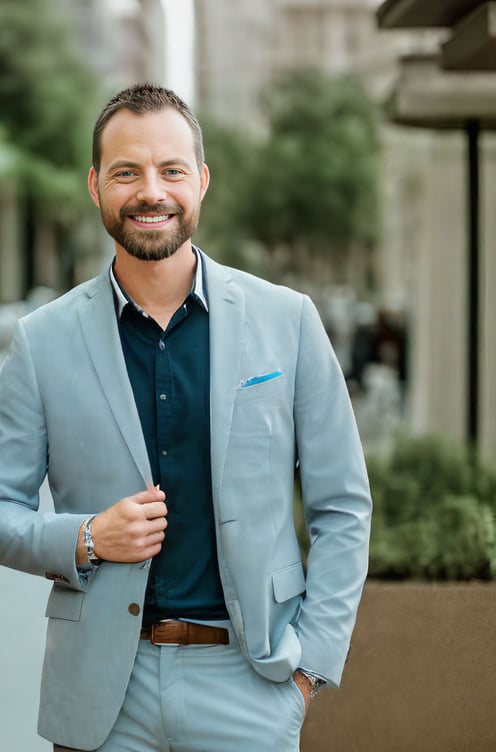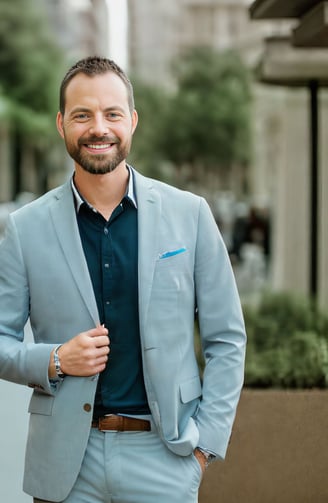 An empowering leader with over 15 years of experience, I now channel my extensive expertise in strategic communications, advisory roles, and stakeholder engagement towards leading corporate and executive communications at Qlik, a cutting-edge B2B technology company focused on data integration, analytics, and AI. In this dynamic role, I aim to revitalize the communications function, infusing it with fresh strategies and innovation, operating from the vibrant tech hub of Austin, Texas. Formerly at Teneo, a premier CEO advisory firm, I spearheaded impactful communications strategies, leading the agency's largest national account. With roles in esteemed firms like Consulum and Hotwire, and projects ranging from a $15B tourism venture to tech industry giants, my journey is marked by a rich tapestry of transformative achievements in strategic communications across diverse global landscapes. A USC Business Administration graduate with PMP certification, I bring strategic insight, relentless positive energy, and a profound tech aptitude to navigate complex corporate transitions and deliver impactful communications initiatives with unwavering excellence.
My unique blend of global communications expertise, fearless curiosity, and relentless energy distinguishes me. Whether navigating the nuances of steering strategic communications in a leading B2B technology company like Qlik, or navigating the nuances of the UAE President's brand, I turn every challenge into an opportunity for growth and innovation.
Energy
My boundless energy drives my professional pursuits, sparking innovation in strategies, energizing teams, and fostering a dynamic work environment in an international landscape.
Versatility
My versatility shines through as I navigate diverse roles from strategic communications to large-scale project management, across various global markets and industries.
Resilience
Echoing my passion for endurance sports, my professional resilience is evident in my relentless pursuit of excellence, my adaptability amidst challenges, and my steadfast commitment to deliver high-impact results.
From Alaska to the Global Stage
I am Keith Parker, a man thriving at the intersection of challenge and opportunity. Known for my transformative roles in strategic communications, branding, and leadership, my journey started in the rugged beauty of Sterling, Alaska. The resilient spirit instilled in me in these formative years has become the driving force behind my future success.
A Global Perspective Begins at USC
My college years at the University of Southern California marked a turning point in my life. Studying Global Business and International Relations, I started seeing the world through a global lens. During summer breaks, I immersed myself in different cultures in Hawaii, Greece, Italy, and Germany, working in various roles ranging from hostel management to restaurant jobs. This exposure ignited my passion for understanding diverse cultures and laid the groundwork for my career.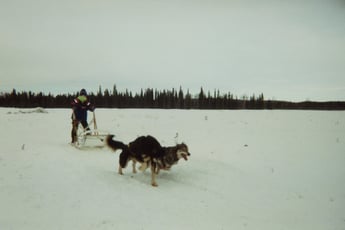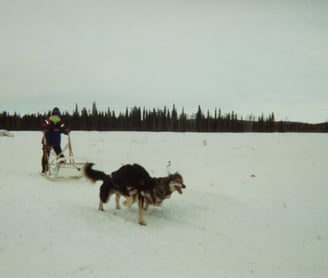 Entering the Middle Eastern Business Sphere
After graduating in 2007, I relocated to Dubai to begin my professional journey. Here, I worked at IIR Middle East and IQPC Middle East, producing regional business conferences across various industries. This experience sharpened my project management skills and gave me an in-depth understanding of regional business dynamics.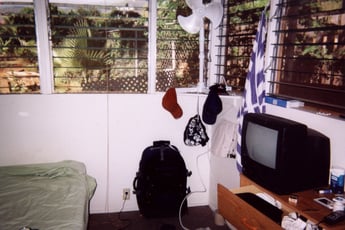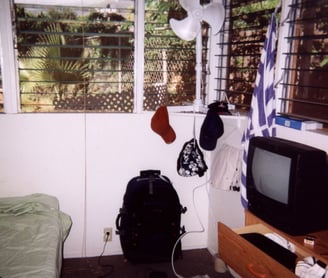 Key Contributions and Growth
My journey then led me to the GPC Group, where I took the helm of a seminal project, the Environmental Atlas of Abu Dhabi Emirate. Being fully responsible for this high-stakes endeavor gave me first-hand experience in managing creative, detail-oriented tasks with precision, marking a significant milestone in my career. My competencies expanded further when I joined the founding team of the Abu Dhabi Eye on Earth Summit. This internationally recognized event cemented my reputation as an adept project and stakeholder leader with the ability to foster global connections.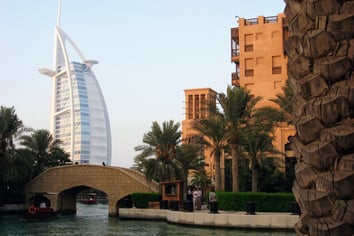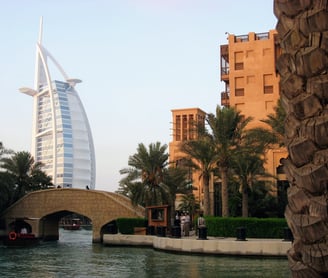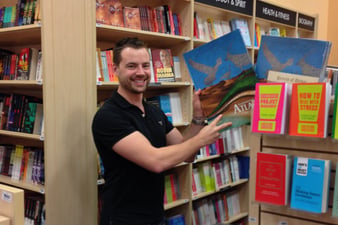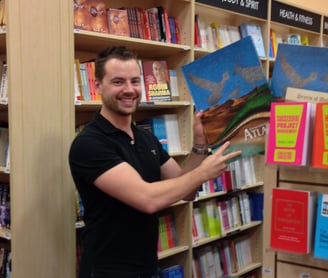 Leading at Masdar Institute and APCO
Between 2014 and 2016, I led the communications team at the Masdar Institute in Abu Dhabi. There, I was responsible for transforming perceptions about the institute, increasing its exposure by 61% within just a year. At the same time, I worked with APCO Worldwide, managing significant projects for high-profile clients such as Abu Dhabi Ports and the Abu Dhabi National Oil Company. During this period, I undertook some of the most critical communications engagements of national importance, working with esteemed institutions like The White House and other major multinational corporations. Each engagement added another layer of expertise to my professional repertoire.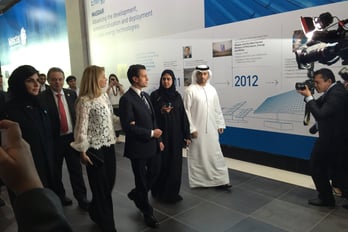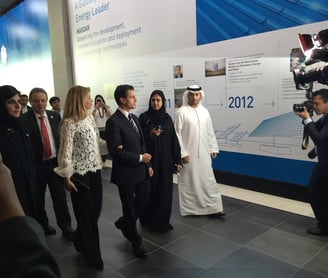 Revitalizing Greater Sacramento
In 2018, I returned to the United States, assuming the role of VP of Marketing and Communications for the Greater Sacramento Economic Council. There, I was tasked with attracting businesses to the region and boosting economic development. I successfully led marketing campaigns that positioned Greater Sacramento as an attractive destination for companies.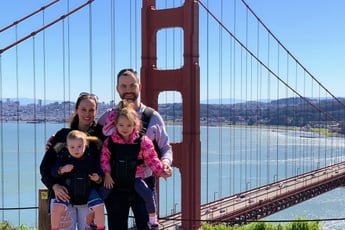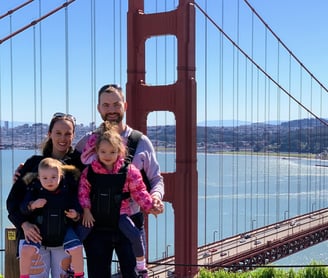 A New Challenge at Hotwire Global
Following my successful stint with the Greater Sacramento Economic Council, I was ready for a new challenge. In 2018, an opportunity at Hotwire Global beckoned. Joining the strategic communications firm's leadership team in San Francisco, I became a guiding force for Hotwire's B2B tech industry clients, assisting them in strengthening their strategic communications efforts.
A Return to UAE with Consulum
In 2020, I returned to the UAE to join Consulum. I took on a pivotal role, spearheading a global communications strategy for the $15B AlUla tourism development project. I showcased exceptional management skills, leading a 15-person team and overseeing a $7.5M+ annual retainer. At Consulum, I was responsible for comprehensive reputation management and establishing an effective communication infrastructure for the client.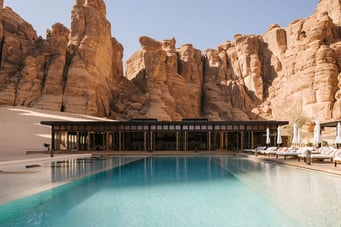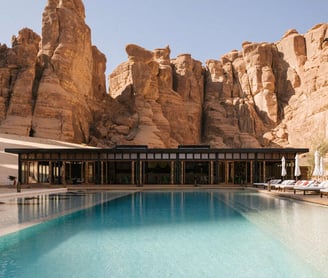 Steering Strategy at Teneo
I joined Teneo in 2021, taking on the role of Senior Vice President in Dubai, UAE. Here, I was part of the leadership team that built and managed the communications office for the President of the UAE, managing $10M+ in UAE public and private sector retainers. Embracing the future, I relocated to Austin, Texas in 2023, where I took on an expanded role within Teneo, spearheading the agency's global AI adoption, both internally and for clients, while focusing on leveraging AI for global market research. This innovative position underscores my dedication to navigating uncharted territories of technological advancement, all from the vantage point of the rapidly evolving tech landscape of Austin.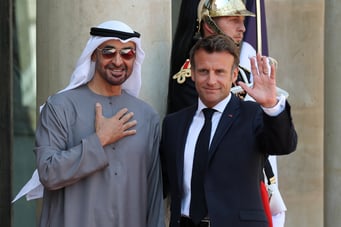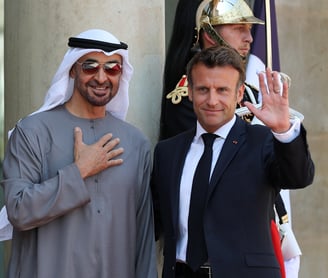 Personal Life and Unyielding Spirit
Despite my professional successes, my personal life is just as rich. An avid endurance sports enthusiast, I train relentlessly, participating in grueling events like a full Ironman in Nice, France, a 150km alpine ultramarathon in Switzerland, a full 10km Oceanman event, and the world Spartan Beast race in Abu Dhabi, UAE. My fervor for pushing my personal limits mirrors my relentless pursuit of professional excellence.
I am happily married with two children, and I consider Austin, Texas my home, while maintaining strong ties to Dubai and Alaska. My journey, marked by a continual pursuit of excellence, a passion for global cultures, and a desire to shape strategic narratives, has been anything but ordinary. I'm more than just a seasoned communications professional; I am a man living at the juncture of dreams and determination.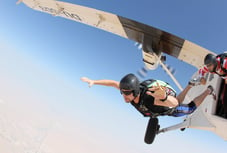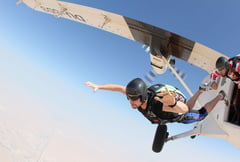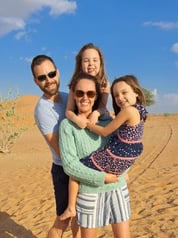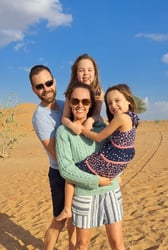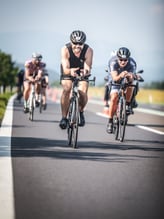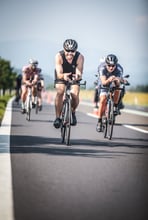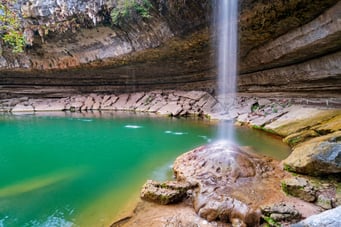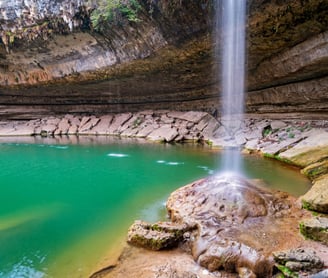 Leading Communications at Qlik
Now, I am leading corporate and executive communications at Qlik, a prominent B2B technology company at the forefront of data integration, analytics, and AI. Operating remotely from Austin, Texas, I find myself in a fast-paced role, tasked with breathing new life into the communications function of the company. This role allows me to infuse vitality and fresh strategic perspectives into the heart of a tech innovator, enhancing its global communications footprint.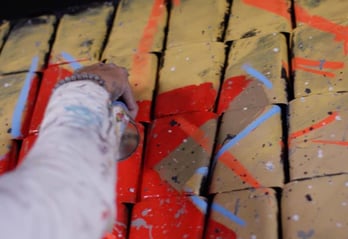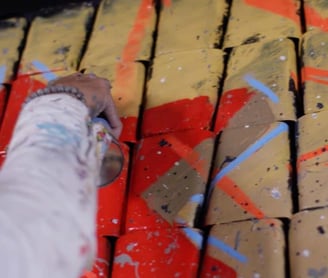 Note: Audio narration created using a clone of my voice.